OUR FREE MATCHING SERVICE IDENTIFIES THE TYPE OF THERAPY BEST FOR YOU
---
We ask about your goals for therapy and types of activities you might be interested in. We then show you therapists who are a good fit for your needs, and make it easy to learn more about them.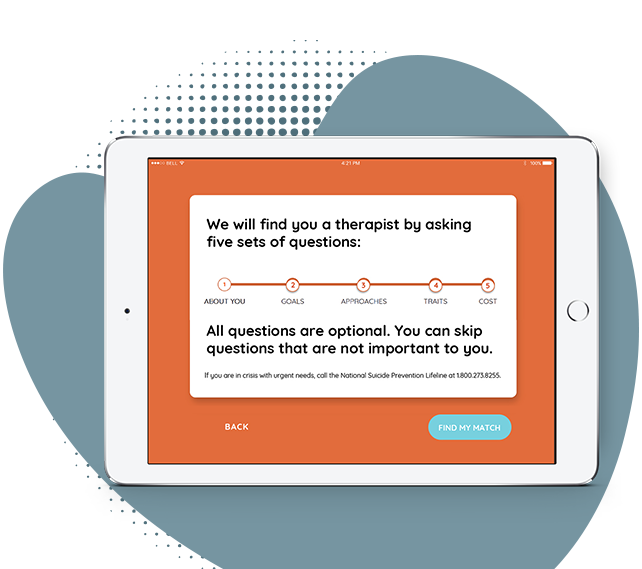 MATCH BY LOCATION, FEES, INSURANCE, and MORE
---
Our 5-minute survey asks about what you want in a therapist. We compare your answers to all the therapists in our database, and show you only the therapists who best fit your criteria.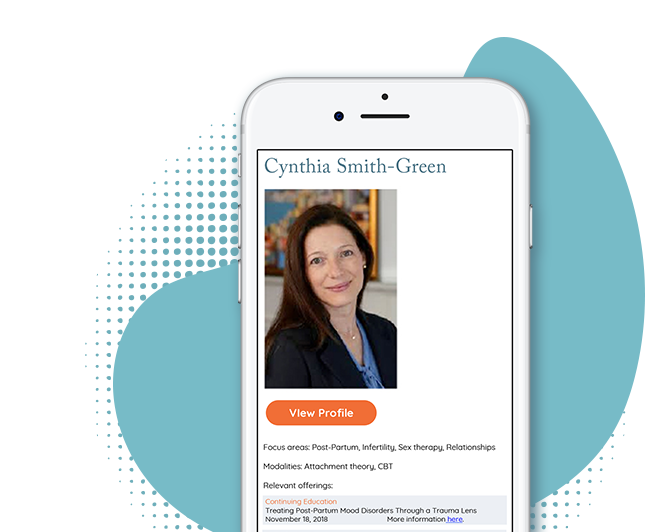 LEARN ABOUT THE UNIQUE PERSONALITY AND STYLE OF EACH THERAPIST.
---
We´ve researched what people want to know about their potential therapist, and asked each therapist those questions. View profiles of the therapists you match with and contact therapists directly through their profile.