Every day, Mental Health Match works with Houston therapists to make it fun and easy to search for mental health care provider.
As a therapist, you can encourage people to learn more about you by including these three essential elements in your profile:
1. A photo of you.
In our interviews with people who have recently searched for therapists, we heard that the the first thing people look for is a photo. They want to connect with another human being, and a photo helps them do so. Your photo does not need to be fancy, just authentic.
2. Responses to the first three prompts we ask of therapists when you create a profile.
When therapist profiles appear in search results, people see your responses to these prompts:
Together we will explore…

Something unique about my approach is…

I specialize in working with people who…
Take a look at how these prompts can inspire people to click on your profile:
3. Survey information about your practice.
We rely on our therapy matching survey to determine which therapists we should show to each person who is looking for therapy.
Make sure you tell us about your specialties, location, and fees or our software will not know when someone is looking for a therapist like you.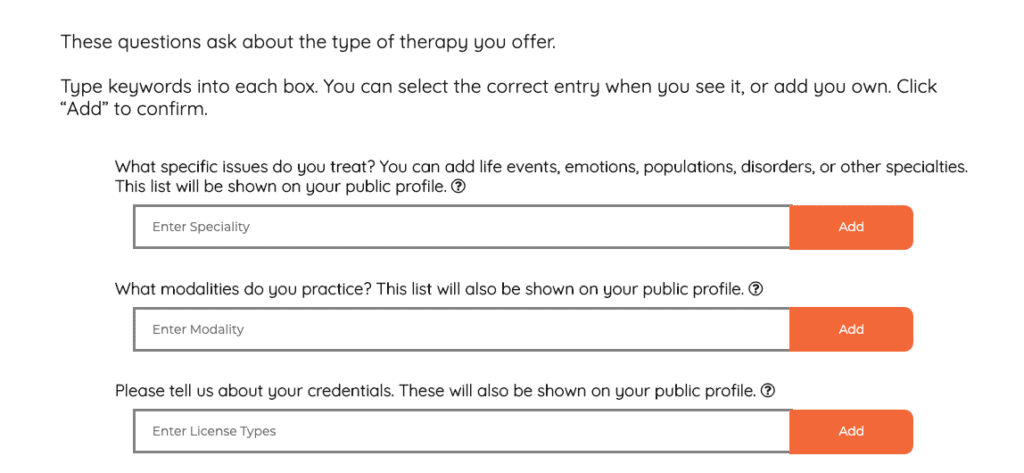 With these three elements of your profile, we can help people find you if you meet their needs for a therapist.